Take prisoners! Keep others locked in your gorgeous gaze with these savagely sublime shoes by Sergio Rossi™!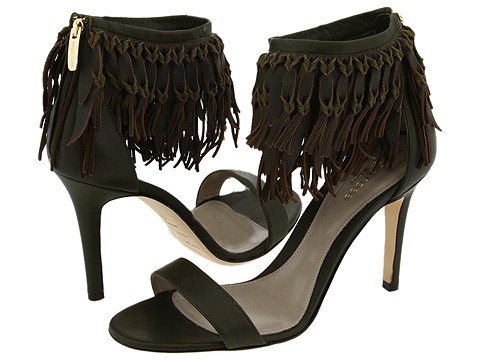 Sergio Rossi - Yvette-AV6796 (Cargo): link

Luxe leather upper. Alluring ankle cuff accented with fascinating leather fringe. Back zipper closure with Sergio Rossi engraved zipper pull. Leather lining. Leather sole. Made in Italy. 3 1/4 heel. 7.00 oz.