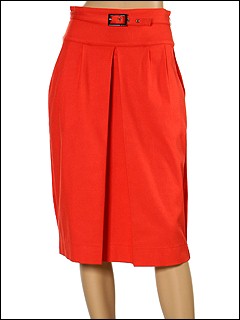 Just Cavalli - TO630647769119 Skirt (Light Orange): link

I have a premonition! If you've got ambition and are striving for recognition, there can be no competition when you've got the alluring ammunition of this pleated skirt by Just Cavalli™!
High waist. Adjustable belt. Zipper at the center back. 27 skirt length. 62% viscose, 35% cotton, and 3% elastane. Hand wash cold and line dry. Imported.