Exquisitely elegant! Accentuate the positive with the real appeal of this radiant 'Ribbed Jersey Dress' by Just Cavalli™!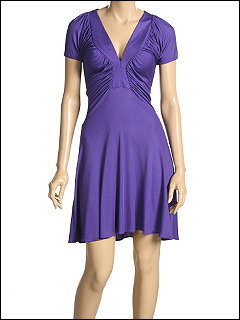 Just Cavalli - Ribbed Jersey Dress (Purple): link

V--neck. Ruched around the neckline. Short sleeves. 32 dress length. 94% rayon and 6% spandex. Hand wash cold and dry flat. Imported. Free shipping in the USA.