Live life on the edge! Passion takes on exciting extremities of provocation with these shoes by DSquared2™!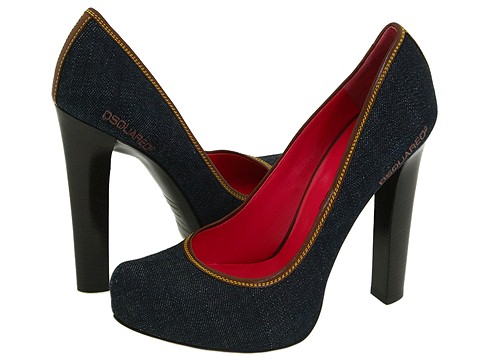 DSQUARED2 - A006 (Deniim Dark Blue/Pionier T. Moro): link

Decadent denim upper with a luxurious leather trim. DSquared2 on the back quarter. Bold leather lining. Leather insole. Leather outsole. Stacked heel. The 1 platform makes the 4 1/2 heel feel like 3 1/2. Made in Italy. 4 1/2 heel. 9.00 oz. Free shipping in the USA.