Buckle up and get ready for a wild ride in this beautiful belt by DG Dolce and Gabbana™.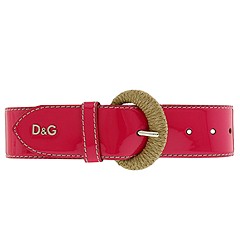 D&G Dolce & Gabbana - Necessaire Miscellan: link

Beautifully braided belt buckle. Patent leather belt. DG hardware on the end of the belt. Stylish stitching details. 2 width. 6.00 oz. Made in Italy. Free shipping in the USA.