Celebrate your gorgeous graduation! Proudly pass through life decorated in the fabulous flying colors of Emilio Pucci™!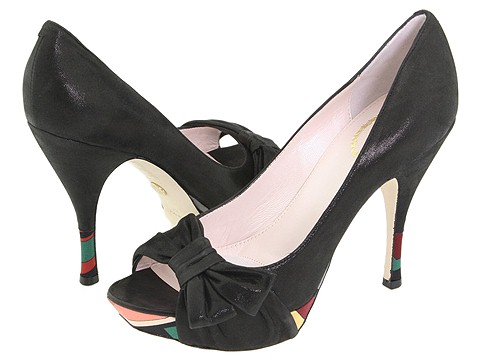 Emilio Pucci - Platform Ribbon Pump (Black)

Luxe leather upper. Open toe. Beautiful bow accent. Leather lining. Leather sole. Continental heel. Enticing Emilio Pucci print on the outsole of the platform and lower heel. The 1 platform makes the 4 heel feel like 3. 4 heel. 9.50 oz. Made in Italy. Free shipping in the USA.