Observe the obsession. Motivate and magnify the magnificent mania of frenzied footwear fervor to an intoxicating insanity! Quench your thirst with these tempting shoes by Giuseppe Zanotti™!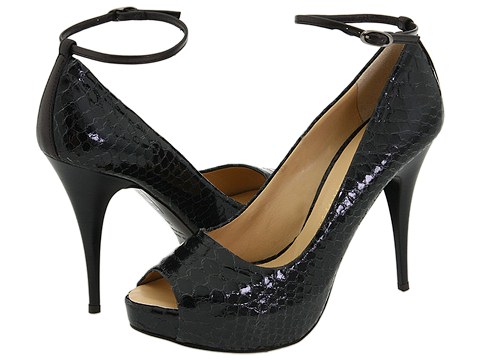 Giuseppe Zanotti - I96120 (Nero): link

Snake pressed leather upper. Side buckle closure on the ankle strap. Leather lining. Leather insole. Leather and synthetic outsole. The 1 platform makes the 4 1/4 heel feel like 3 1/4. 4 1/4 heel. 8.00 oz. Made in Italy. Free shipping in the USA.